- The number of open workshop seats will be limited due to current government restrictions -

If you would prefer to get the information 1:1 click here for an appointment
Attention Severe Back Pain Sufferers, Free Event For You
Get Back to Normal Naturally Without Medications, Injections or Surgery.
Wednesday, May 27th
7:00 PM
5425 Jonestown Road Harrisburg, PA 17112
Enter Your Info Below To Register For The Workshop
Go to the Lower Back Pain Workshop and Learn:
1

The Biggest Mistake Low Back Pain Sufferers Make

2

The Three Most Common Causes For Low Back Pain

3

Three Strategies to Reduce Back Pain
Who​ is​ the​ Workshop​ For?
The​ Low Back Pain Workshop​ is​ for​ people​ suffering​ with​ low back pain​ who​ are​ looking​ to​ feel normal​ again​ and​ heal​ naturally​ without​ medications,​ injections​ and​ surgery.
Do​ you​ have​ back ​pain​ when​ you:
1

Sit for long periods of time?

2

3

4

5

6

7

Do​ work​ around​ the​ house​ or​ yard?

8
What Do Others Have To Say About The Back Pain Workshop?
"Coming to Madden PT was the best decision I made. Before I came I could not sit or stand for more than a few minutes without pain. My life activities were on hold, and my job was suffering. With dedication to my PT program my life had resumed back to normal. I can walk, drive, lift, and sleep through the night without any pain. I am able to participate in family activities again with no pain at all. I am very thankful to Jan, Ryan, and Josh for all they did for me, the best caring staff. Thank you so much!"
Pat C.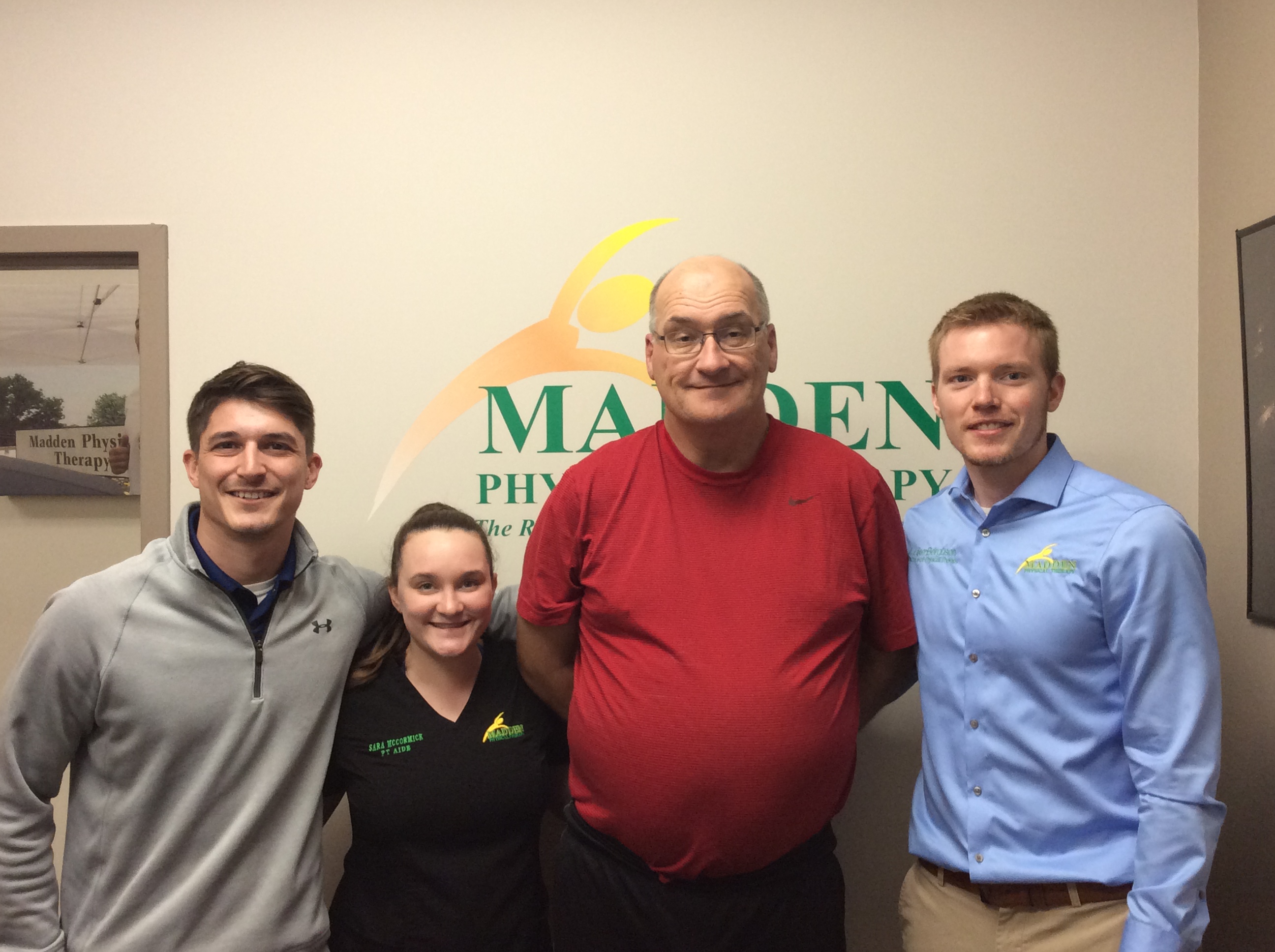 "I had pain due to a back injury which the doctor could not treat due to blood thinners. The doctor then suggested physical therapy. Doing physical therapy allowed me to do my normal activities and make me functional. Due to the pain I was not able to do the fun activities that I enjoy or my daily activities I need to do to live a normal life. I can now run, dance, stand, and sit for longer periods of time."
Robert I.
"I am so thankful to Christian, Austin, Robin and all the others here at Madden. When I came here I always had severe pain when sitting up in bed and standing up in the morning as well as pain walking & sitting. Now I am able to do all these things with little or no pain. They taught me how to do exercise, etc. to keep future pain at bay. Thank you all!"
Dore S.
We have limited spots available and space will fill up fast, so register now to avoid missing out.
Enter Your Info Below To Register For The Workshop