Attention
Arthritis Sufferers

, Free Event For You
New Arthritis Workshop Reveals The 3 Keys to Feel Younger and Feel Stronger Naturally Without Aches, Pains and Stiffness.
Wednesday, Aug 21st
7:00 PM
5425 Jonestown Road Harrisburg, PA 17112
Enter Your Info Below To Register For The Workshop

We value your privacy and would never spam you
THIS FREE WORKSHOP  IS FOR YOU IF:
1

You've missed work due to stiffness or joint pain

2

You've missed out on family vacation or activities you love because you're afraid of aggravating your Arthritis

3

You've found yourself worrying more about your pain, numbness, and tingling rather than living your life.

4

You've TRIED EVERYTHING and just want to get back to normal.
What Do Others Have To Say About The Arthritis Workshop?
""Before starting, I was concerned I would need surgery again because my pain was consistently getting worse… I attended one of Chad's Workshops and he was confident that PT would help and greatly reduce the chance of surgery! Now when I am consistent with my exercises, I can be pretty much pain free. I enjoy playing with my dog, walking with friends, and riding my horse again! Waaaaaay better than surgery. And, even though staying seated to do work, which I do my stretches-- it definitely helps! Thanks to Joe and the team for putting up with me and making the process fun!""
Colleen M.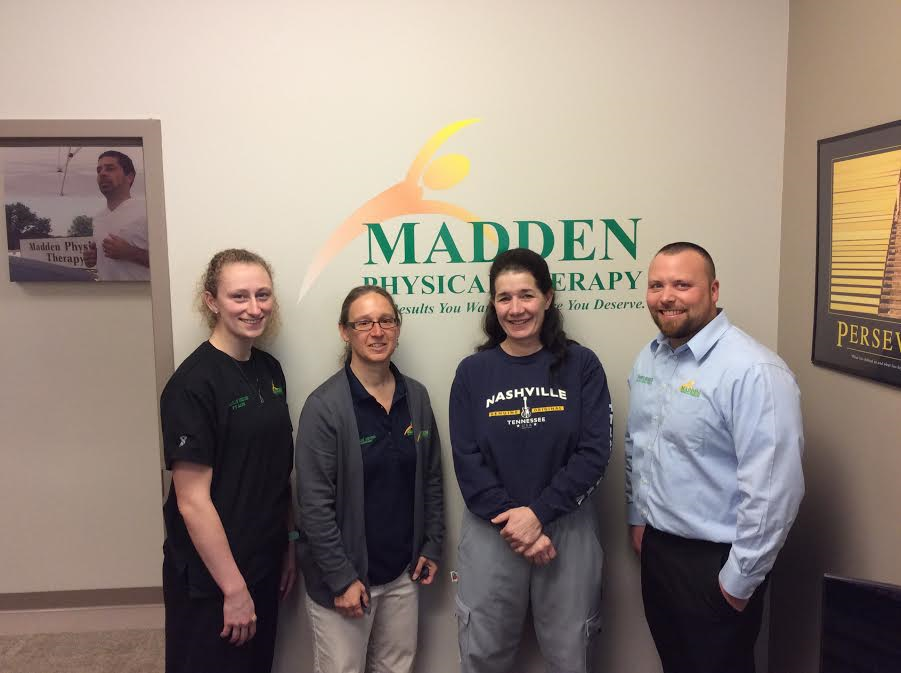 "Before Madden, I could not turn my neck due to severe arthritis. With exercise and one on one work, I am mobile, and have no pain. I will continue specialized exercises to maintain mobility. I highly recommend my team (USA) - Christian, Austin, and Robin. Thanks so much!"
Linda M.
"Before starting PT, my knee was swollen all the time and I was in pain every day. I was unable to do a squat. After day 1 of meeting Christian, I was already able to do a squat with less pain. Now I do not have the pain every day, swelling it gone and I can do squats with ease. Christian and his team helped and now everyday things are easier and less painful. With the work that I do, they have helped make each day less painful."
Dawn B.
We have limited spots available and space will fill up fast, so register now to avoid missing out.
Enter Your Info Below To Register For The Workshop

We value your privacy and would never spam you